Fisher
Metrical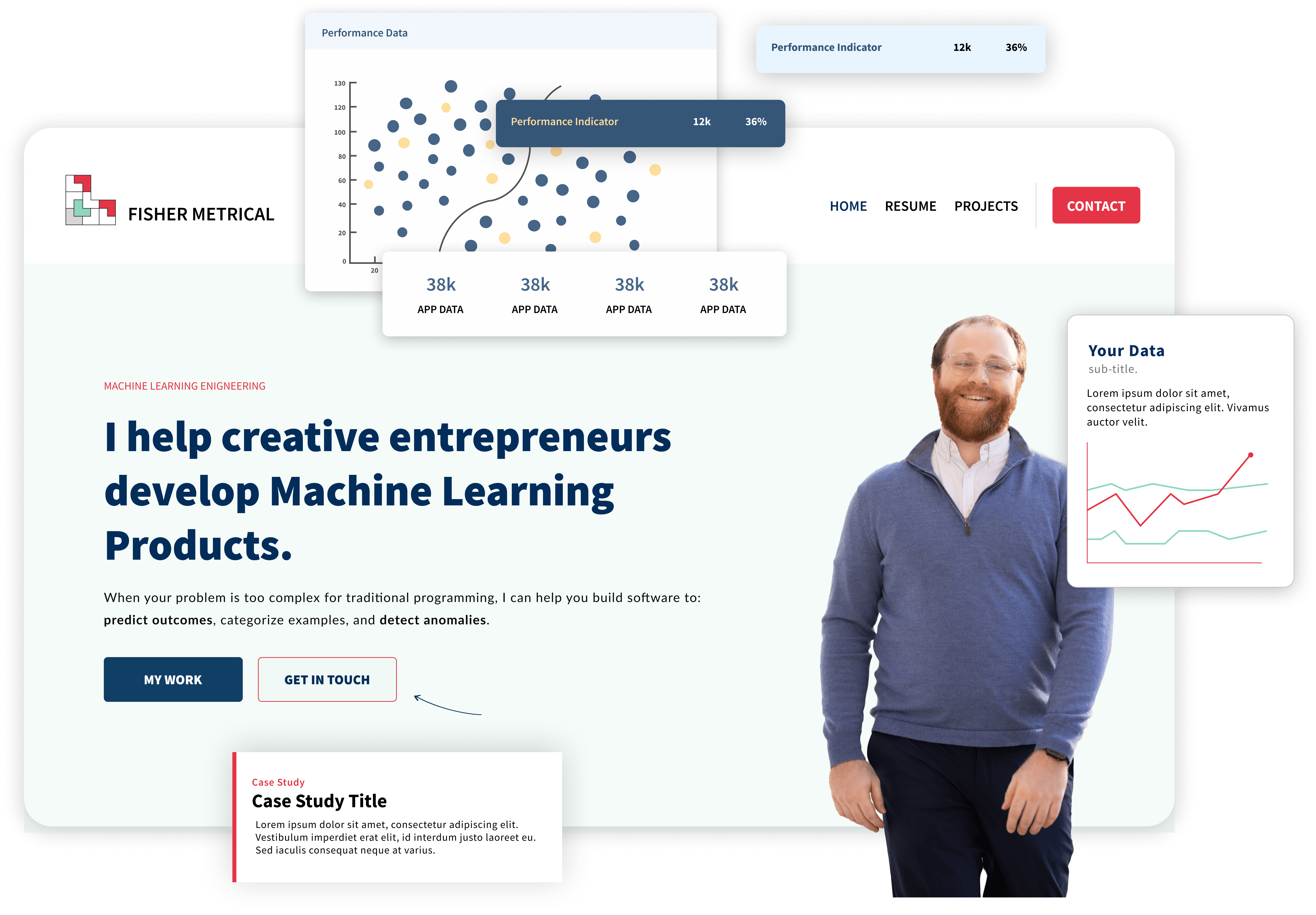 Colors
---
Typography
Source Sans
ABCDEFZHIJKLMNOPQRSTUVWXYZ
---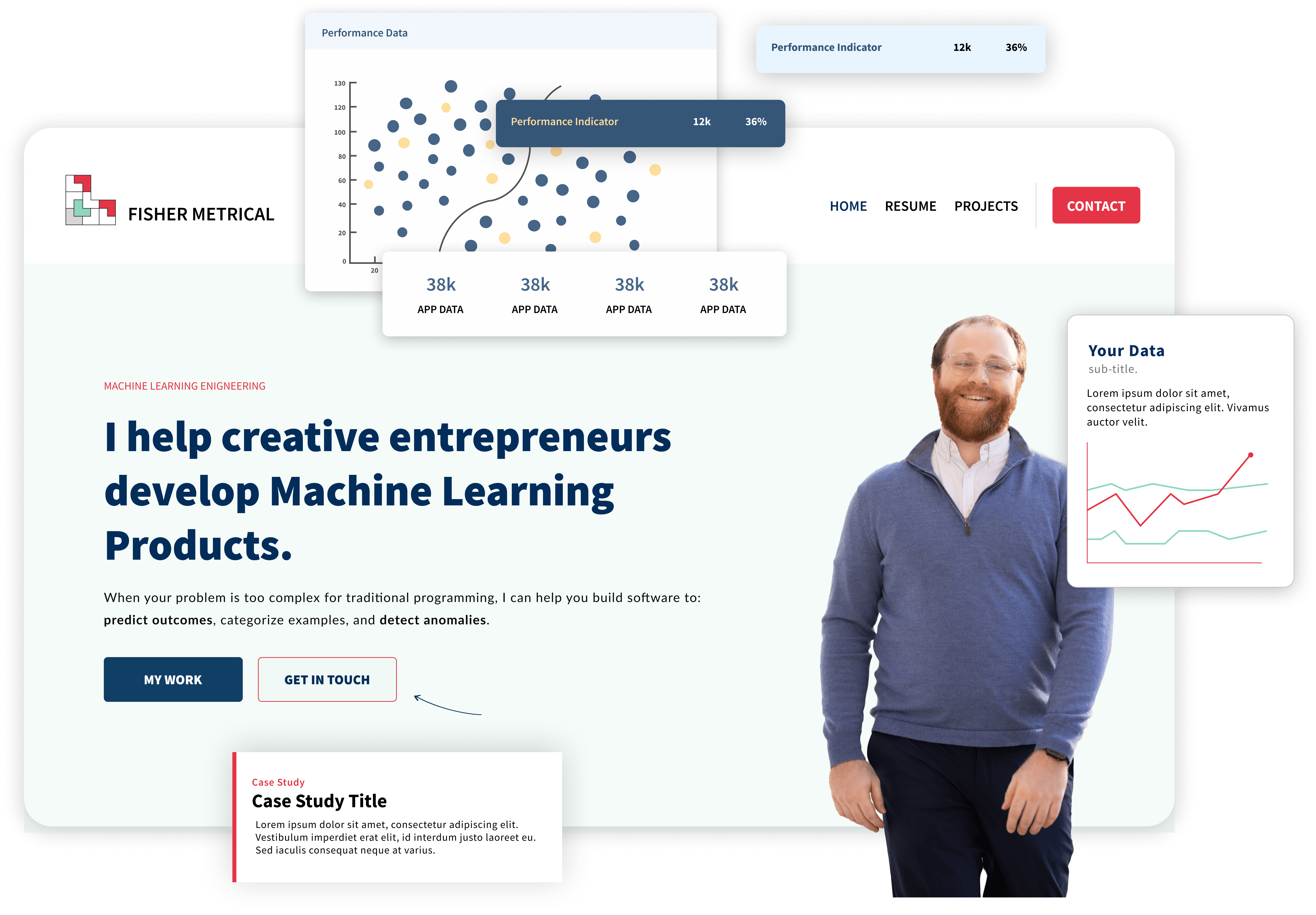 Dynamic Application
Using Flask we created a web application that makes it easy to update and maintain the company's growing work portfolio.
Chart Design
We created custom graphic images for the website where required using a combination of Figma and Adobe Suite.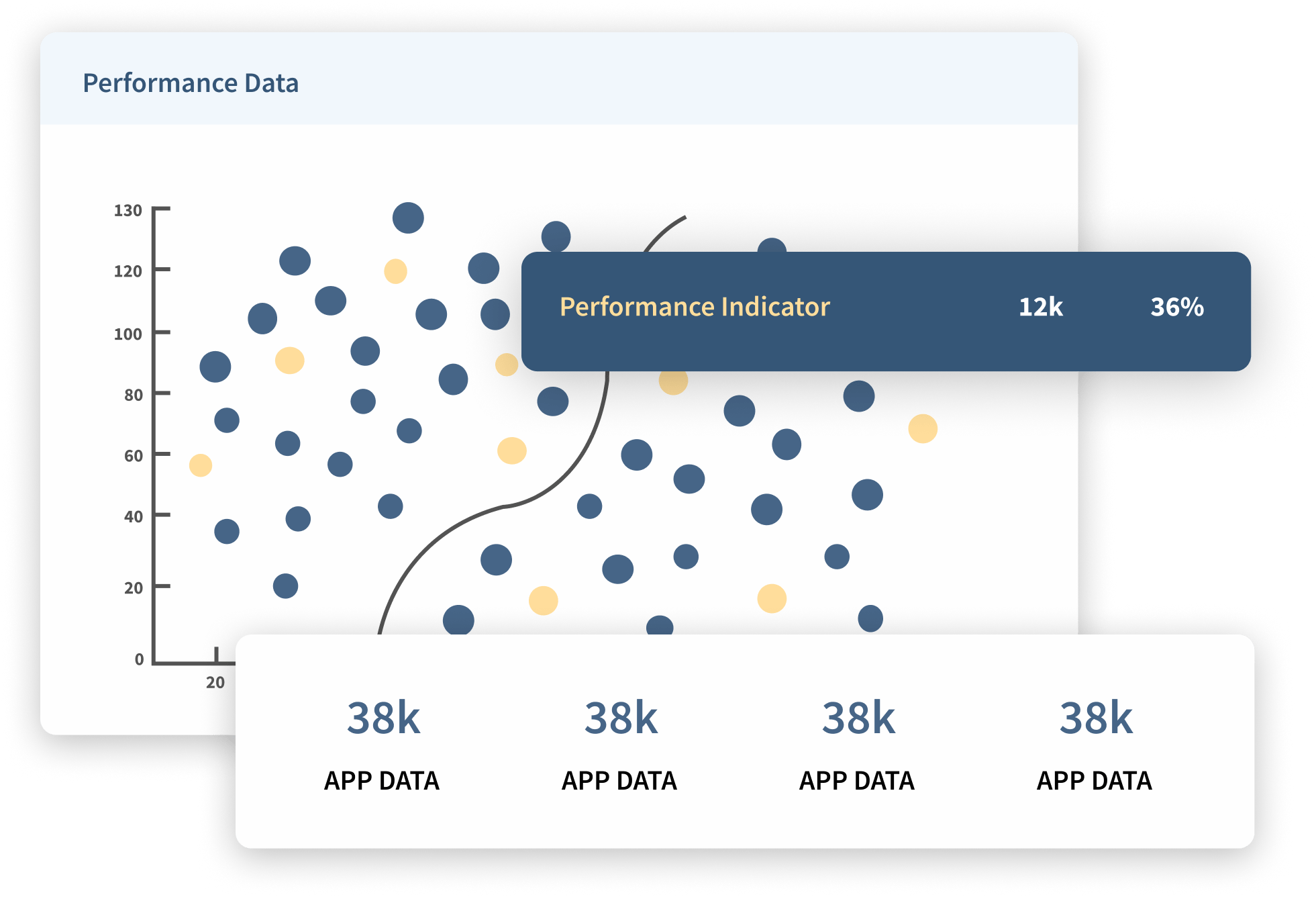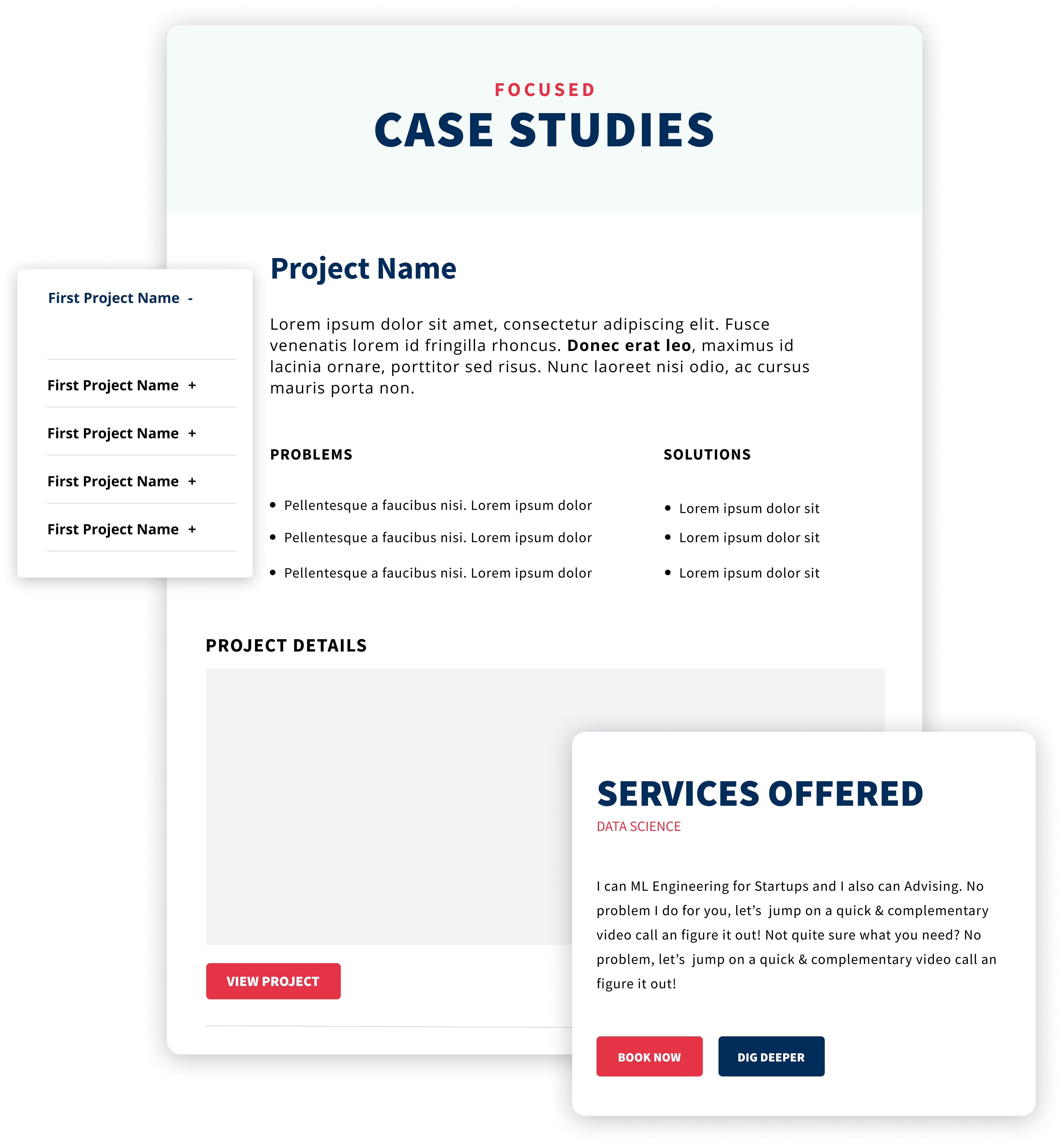 UI/UX
Resume Design
Along with branding the website, we also designed a print resume. You can find it here.